By Mugirente Angelique, Tachawet Salilih Zeleke , Lucy Mabada // 25 August 2020
Improving maternal and newborn health remains at the heart of many of the issues we face as a global health community, and here in Ethiopia, Rwanda, and Tanzania, this issue is especially relevant.
Maternal deaths in our region accounted for approximately two-thirds of the global maternal deaths in 2017, and a child in sub-Saharan Africa is 10 times more likely to die in their first month compared to a child born in the global north. The majority of maternal deaths due to difficulties during pregnancy and giving birth could be prevented according to the latest "State of World's Midwifery" report.
Between 2018 and 2020, the 50,000 Happy Birthdays project aimed to save the lives of thousands of mothers and newborns in Ethiopia, Rwanda, and Tanzania. Throughout this project, we have seen how competent midwives can help reverse preventable mortality rates.
In our three countries, more than 18,500 midwives and other health care providers have been trained to improve management of birth asphyxia, newborn prematurity, post-partum hemorrhage, and eclampsia. Across the project implementation sites, internal project data indicated a 26% reduction in stillbirth rates in Ethiopia, a 57% reduction in newborn deaths in Rwanda, and a 33% reduction in maternal deaths in Tanzania.
We have come together as midwives and project managers to draw on our experiences and outline ways in which maternal and newborn health care can be strengthened in our respective countries as COVID-19 continues to further compromise efforts to improve maternal and newborn health.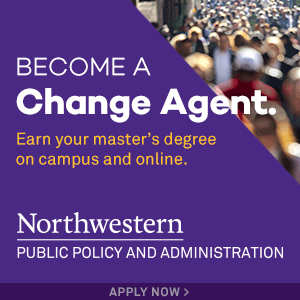 Provide frequent, simulated training to student midwives
The 50,000 Happy Birthdays project addressed both preservice and in-service health providers, aligning the knowledge and skills of students with experienced clinicians, ultimately decreasing the disparity between theory and practice.
Through the project, life-like maternal and newborn mannequins were provided to universities and colleges, allowing students to practice and feel confident performing simulated obstetric emergency skills prior to entering a health facility and caring for patients.
50,000 Happy Birthdays
50,000 Happy Birthdays — a program led by the International Confederation of Midwives from 2018-2020 — simulated obstetric emergency skills training and repeated facilitated practice for more than 18,000 pre- and in-service midwives using Helping Mothers Survive and Helping Babies Survive training programs.
The program was implemented in three countries by the Ethiopian Midwives Association, Rwanda Association of Midwives, and Tanzania Midwives Association and supported by Laerdal Global Health, Jhpiego, American Academy of Paediatrics, and other stakeholders.
We saw that students who were trained during this project had confidence to resuscitate a newborn, call for help to manage bleeding after birth, and could identify signs of life-threatening complications. These findings showed that parallel training of midwifery students and practicing midwives improves communication and collaboration between health care providers and improves quality of care for women and newborns.
In 2019, Rukia Ramadhani Shaban, a midwife of seven years from Tanzania's Pwani Region, attended a 50,000 Happy Birthdays training where she learned core midwifery skills. Recently, she was able to put her training to use during a delivery where a mother was experiencing rapid blood loss. Rukia recognized the symptoms of a postpartum hemorrhage and administered a dose of oxytocin, helping the mother to deliver the placenta and ultimately saving her life.